Easy Vintage Hairstyles That Will Make You Look Chic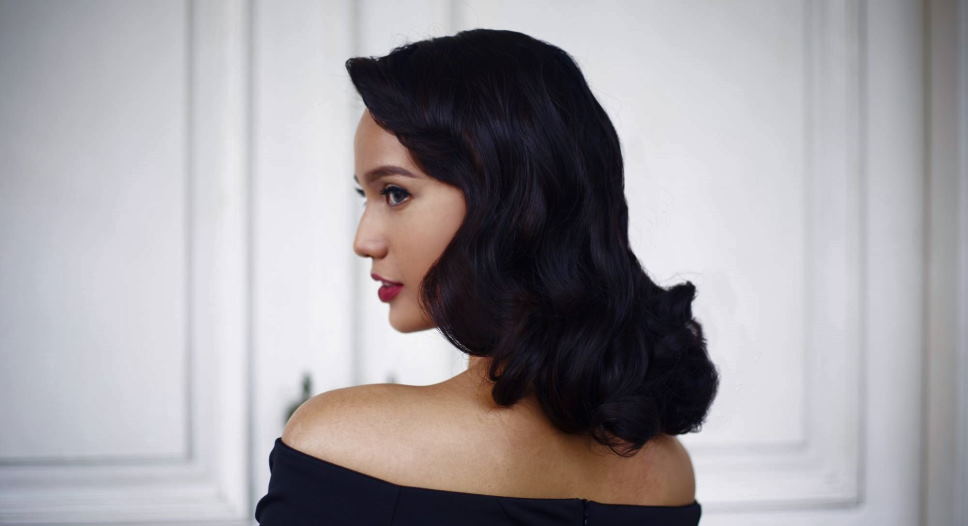 Vintage hairstyles are making a comeback, and they make any look special. Whether it's a classic Victory Roll or soft curls, these retro styles allow us to feel glamorous no matter the occasion. In this blog post, you will discover some easy vintage-inspired looks flattering for any face shape. Best of all, these hairstyles can be achieved with minimal tools and styling products in just minutes! So forget your usual go-to look and join us on our journey back in time as we explore the best vintage hairstyles – perfect for those who want timeless glamour without too much effort!
Vintage hairstyles you can do at home
Vintage hairstyles are a great way to add a touch of elegance and style to your everyday look. If you are looking for something timeless and classic, there is an array of vintage hairstyles you can try at home with minimal effort and cost. Here are some popular vintage-inspired hairstyle looks that you can do on yourself!
Victory Rolls – This classic 1940s style involves pinning the hair up in two or three parts, then rolling it up towards the scalp for a voluminous and glamorous effect. Use bobby pins or styling clips to secure the rolls and hairspray to hold them in place.
Retro Updo – The retro updo is another classic from yesteryear. The look is achieved by pinning the hair up in a bun or twist, then securing it at the base with bobby pins and hairspray. For an added touch of glamour, add some vintage-style barrettes!
Finger Waves – A favorite among 1920s flappers, finger waves create an elegant and timeless look that is perfect for any occasion. Create soft S-shaped waves by using your fingers to part sections of wet hair and styling them with a curling iron or hot rollers.
Beehive – This iconic 1960s style is all about creating big volume on top of the head while keeping the sides sleek and smooth. Backcomb the crown section to give it extra height and secure it with bobby pins. To add more glamour, adorn with a sparkling headband or clip!
Bouffant – This is a great style for creating height and fullness at the crown. Start by creating volume in the back of the hair using a comb or brush and setting it with hairspray. Next, gently pull some strands from the front up into the bouffant, securing them with pins or clips, then finish off with hairspray for lasting hold.
Try out these classic vintage hairstyles at home for an instant transformation! With just a few simple steps and products, you can create timeless styles that will never go out of fashion. So be sure to give these looks a go for a stunning vintage makeover.
Create an easy vintage updo in less than 10 minutes
Start by brushing your hair back and creating a low ponytail. Next, secure the ponytail with an elastic band.
Separate a section of your hair from the ponytail; this will cover up the elastic at the end of styling. Clip it aside for now.
Take one of the sides of your ponytail and start twisting it away from your face, rolling it around itself in a clockwise direction until you reach the ends of your hair, then secure it with bobby pins or an elastic band (depending on how tight you want your updo).
Repeat this process on the other side; twist it away from your face and roll it into the previous twist, then secure it with pins or an elastic band.
Take the section of hair you set aside earlier and wrap it around the base of your updo, covering up the elastic bands or bobby pins. Secure this with additional bobby pins as needed.
Finish off by using hairspray to hold your style in place, and you're good to go! You now have a perfect vintage updo that only took 10 minutes or less. Enjoy!